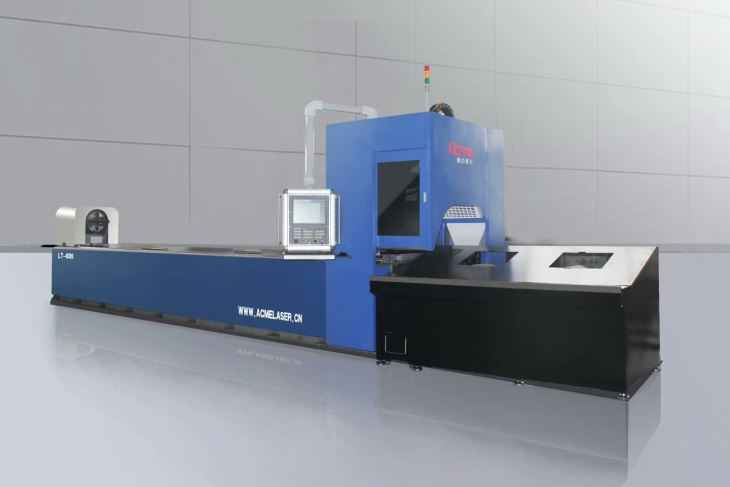 Add to Favorites
Share
Hot Sale CNC Metal Tube Pipe Cutter
Payment

Origin

China Mainland

Minimum Order

5

Packing

Pieces
Product Detail
Main Features

Hot Sale CNC Metal Tube Pipe Cutter adopts most sophisticated fiber laser, combining self-design Gantry CNC machine and high strength welding body. After high temperature annealing and precision machining by large CNC milling machine, it has good rigidity and stability with imported high precision and fast speed, linear guide drive. Aluminum beam, advanced heat treatment process, high strength, light weight, good rigidity. It is mainly for cutting sheet metal below 6mm in high speed and high precision. Fiber laser has a series of advantages, such as high beam quality, high brightness, high conversion rates, maintenance-free, stable and reliable operation of low cost and small size, etc. Air-assisted cutting is the most advanced level of laser cutting, which is particularly suitable for stainless steel, alloy steel, copper, titanium and other metal materials' precision cutting. It is widely used in metal products, hardware, precision machinery, auto parts, glasses, jewelry, nameplate, electronics, toys, advertising and other industries.




Advantage our Machine

1. Electric-driver motor in rotary device adjust speed freely, Easy-work, low noisy,high rotary speed,high accuracy.

2. Intersecting line can be cut. Best choice for tubular construction.

3.Imported high precision transmission device which is perfectly work with servo system, thus it can make sure cutting precision and efficiency.

4. Excellent path quality: Smaller laser dot and high work efficiency, high quality.

5. High cutting speed: cutting speed is 2-3 times than same power CO2 laser cutting machine.

6. Stable running: adopt top world import fiber lasers, stable performance, key parts can reach 100,000 hours;

7. High efficiency for photoelectric conversion: Compare with CO2 laser cutting machine, fiber laser cutting machine have three times photoelectric conversion efficiency.

8. Low cost: Save energy and protect environment. Photoelectric conversion rate is up to 25-30%. Low electric power consumption, it is only about 20%-30% of traditional CO2 laser cutting machine.

9. Low maintenance: fiber line transmission no need reflect lens, save maintenance cost;

10. Easy operations: fiber line transmission, no adjustment of optical path.

What is ACME Fiber laser advantages?
Excellent beam quality (light-concentrating beam from optical fiber)

Simple , compact, electrically and optically efficient (small footprint and low power consumption by fiber amplification)

Compatibly powerful and reliable (realized by high brightness, high power semiconductor lasers as pumping light)

Maintenance free (the entire optical fiber setups without lenses, mirrors)

multilingual (more than 11 foreign languages)

5
YRS
Jinan Acme CNC Equipment Co.,Ltd
China
Favorites